30 Nov 2010- Make this Christmas a special one by re-decorating your rooms with Christmas rugs. With the Christmas season just round the corner, why not start preparing for it and give a festive touch to your room decor? Christmas rugs can be a good option this season. The market is flooded with a wide range of decorative, colorful rugs and carpets as
floor coverings
, ideal for decorating your entryway, hall, or in front of the Christmas tree. This can also be given as a gift that will be used and enjoyed year after year. Christmas rugs are specially designed woolen rugs with main emphasis on the Christmas season, though they can also be used for other seasons as well.
The distinctive features of these rugs are:
Traditional images
Holiday styles
Trendy motifs
Playful novelty themes
Crisp colors
Vibrant detail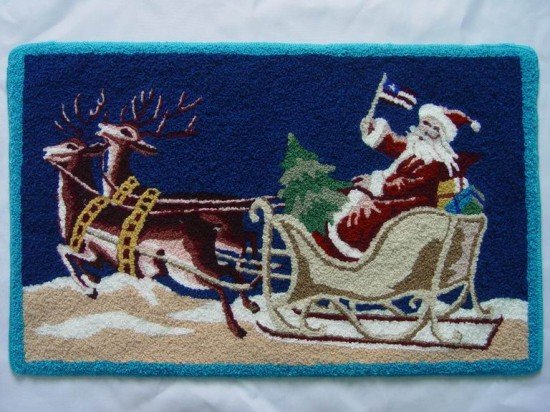 These rugs have artworks and motifs related to the season like snowman, santa claus, reindeer, snow, bells, christmas tree, including messages like Merry Christmas, Merry X-Mas etc. All these add a charismatic touch to any interior. They are durable, attractive and are sure to provide years of enjoyment. They are just ideal for walls or floors with luxurious finish. They not only give comfort to the feet but also enhance the look of the home. Christmas rugs build a statement in the home. To give a complete festive look, you can also style your room with the X-mas Clocks and Christmas Candles, along with the rugs.
But then it is entirely up to you and your choice whether you want a complete X-mas look or a simply an addition which gives a christmas touch. You don't have to put X-mas decorations and symbols all over the place. It is better to keep things simple and sweet. That is why a simple christmas rug is enough to decorate your room this christmas.