May 24 2011 Table skirting is a beautiful way to decorate your otherwise dull looking tables. For any occasion, whether at your home or in public gatherings like as weddings, parties, business meetings, banquets,
table skirtings
are used to beautify the look of the tables and also to enhance the appearance of the entire room's decor. Table skirts are made of various fabrics like as silk, satin, chiffon, georgette, including cotton,
organdy
, cotton blends etc. They are either in solid colors or in various prints and patterns. The pleats and folds in a normal table cover can easily make a change in the look of the tables. These table skirts are available in various designs. The table skirts provide matchless interior decor on the occasion of a celebration. Appealing dining table cloth with stunning, well pleated table skirtings make your table decor highly appreciable. They set your mood for any formal or informal occasion. Check out the following table skirting designs: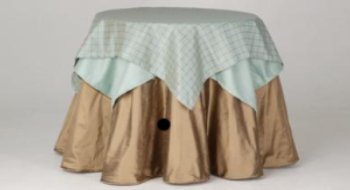 Round Table Skirt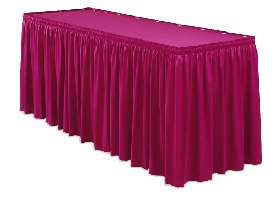 Gathered Table Skirt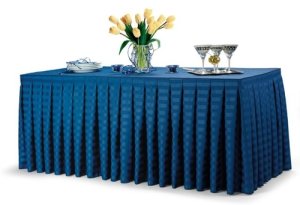 Knife Pleat Table Skirt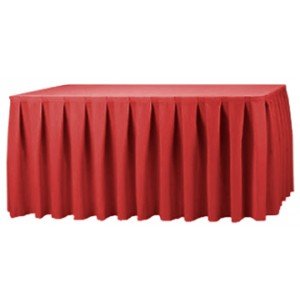 Box Pleat Table Skirt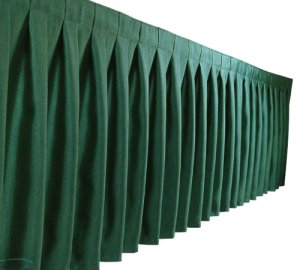 French Box Pleat Table Skirt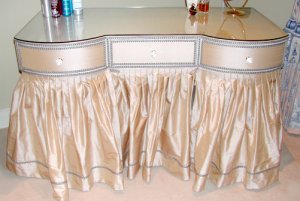 Kidney Pleat Table Skirt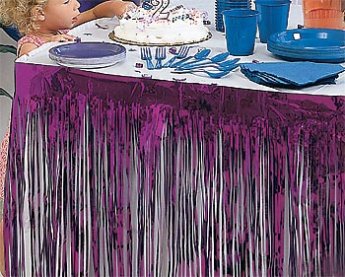 Fringe Table Skirt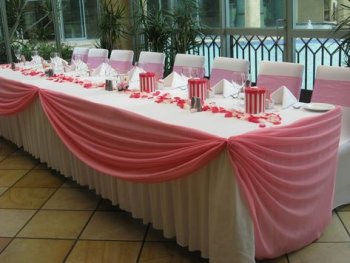 Table swag
Check out the table skirts design description in our section on
Table Skirting
.