For giving a wonderful look to your home decor, furnishings play a vital role and the beauty of the home furnishings depend on fabrics. In the textile furnishings market today, you will find a whole range of soft home furnishing products like as cushion covers, bedcovers, bed sheets, curtains, carpets, rugs, table kitchn linens, bathroom furnishings and many others. All these are available in a wide range of fabrics, colors, prints and designs.
Home furnishings Fabrics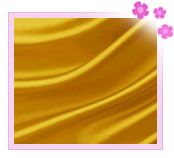 What is fabric?
In more specific terms, what are home furnishing fabrics? Home Furnishing Fabrics mean the textiles or fabrics used for manufacturing home furnishings. Also referred as home textiles or home decor fabrics. There is a complete line of fabric and designer materials for all of your home decorating projects in the market today. To meet the varied tastes and styles of customers, manufacturers and exporters are coming out with new fabrics, both natural and man-made. These textiles are sometimes blended to make them more strong and durable, last longer and not lose its colours and feel. These fabrics can be natural fabrics like cotton, silk, wool, jute or man made fabrics like nylon, satin, polyester etc. These are used to make a wide range of decorative home furnishings products.
Types of Fabrics Used for Home Decor and Furnishings
Common fabrics used in home furnishings are: