Rayon was the world's first man-made fiber. It initiated the transformation of the textile industry that continues with new generations of synthetics. In the 1880s a Frenchman, Count Hillaire de Chardonnet, discovered that nitrocellulose derived from rags or wood pulp could be used to produce a man-made fiber.
Characteristics of Rayon Fabric
Rayon's cellulosic base contributes many properties similar to those of cotton or other natural cellulosic fibers. Rayon is moisture absorbent, breathable, comfortable to wear, and easily dyed in vivid colors. It does not build up static electricity, nor will it pill unless the fabric is made from short, low-twist yarns. Rayon is comfortable, soft to the skin, and has moderate dry strength and abrasion resistance.
Types of Rayon
The major types or modifications of rayon are:
Regular Rayon
has the largest market share. It is typically found in apparel and home furnishings and identified on labels by the term "viscose". The distinguishing property of regular rayon is its low wet strength. As a result, it becomes unstable and may stretch or shrink when wet.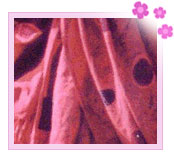 High Wet Modulus (HWM) Rayon
It is a modified viscose that has virtually the same properties as regular rayon, plus high wet strength. HWM rayons can be machine washed and tumble dried and perform much like cotton in similar end uses. HWM rayons can also be mercerized, like cotton, for increased strength and luster.
High Tenacity Rayon
It is a modification of "regular rayon" to provide exceptional strength. High tenacity rayon is primarily found in tire cord and industrial end uses. It may be finished, chemically coated, or rubberized for protection from moisture and potential loss of dimensional stability and strength during use.