Linen fabric is one of the oldest
natural fabrics
known to us. Initially linen fabric was only used by royal so it was the symbol of royalty. But now due to expansion in the number of linen fabric manufacturers, suppliers and grower of flax plant, linen has reached to masses. But still due to high cost of linen fabric it is bought by riches. Linen fabric is particularly famous in European countries.
Linen is made from the flax plants. The quality of linen fabric depends upon the quality of plant itself. Also the length of the flax fiber defines the quality and appearance of the linen fabric. Fabric that is made from long flax fibers is generally very smooth and the one made from short flax fiber is rough in appearance. You will get different
fabric
designs and fabric textures in this natural fabric.
Linen Fabric Properties
Linen is a moth resistant fabric
It repels dirt and dust.
Linen fabric has the tendency to absorb as well as lose water quickly. This makes it perfect to be used in clothing.
Linen fabric is a good conductor of heat.
It is 2-3 times stronger than cotton
Linen fabric has the natural luster
Linen fabric is prone to wrinkles. So it needs regular ironing. It is better to iron the damp fabric for better result.
Check out for a detailed information on this in
Linen Properties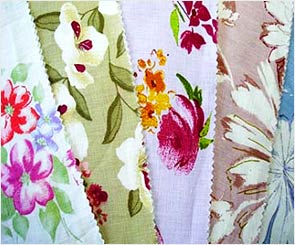 Process of Making Linen Fabric
For the long fiber, the harvesting of flax plant is done by hand. For this either the entire flax plant is removed or cut close to the roots.
Then the seeds are removed by winnowing or rippling.
This is followed by the process of retting in which the fibers are loosened from the stalk. In this process the bacteria to decompose pectin is used. This causes the binding of fiber.
After this scutching of the stalks is done to remove woody portion of stalks.
Then with the process of heckling, small fibers are separated to just have the long linen fibers.
Once the process of getting long linen fiber is done, then it is spun into yarns and weave to form linen fabric that is used in varied industries.
Uses of Linen Fabric
Linen Fabric in Home Textile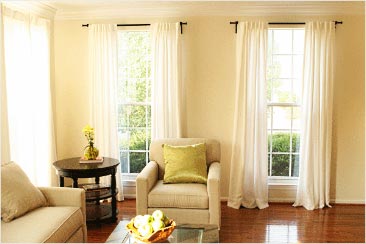 Industry Linen fabric is extensively used in home textile industry. You will find wide rang of dish towels, bed coverlets , kitchen napkins, wall papers, upholstery et al made from linen fabric. Linen fabric manufacturers bring the latest designs and patterns as today' buyer is very style conscious.
Linen Fabric in Apparel Industry
Apparel industry is another sector where linen fabric is used. In 1990 about 70% of fashion clothing was made from linen. Apart from fashion medical apparel are also made from linen.