Coarse Jute fabric is the most popular fabric that is used for making sacks all over the world. Apart from this, jute bags, jute mattress for bedding, jute ropes and paper are also common to see. Numerous uses truly make the Jute one of the most versatile fibers gifted to man by nature that finds various uses in the form of handicrafts, bags, rugs, carpets. Next to
cotton
, jute is the cheapest and the most important of all
textile fibers
. Furthermore it is the strength characteristics of jute that makes it so demanding in rope and yarn industry. Jute cultivation provides work for millions of farmers, landless laborers, industrial workers and provides jobs for many others, indirectly.
Because of low cost, more strength, high production level and renewal tendency, jute fabric is the one of the most popular natural fabrics.
Jute Fabric History in India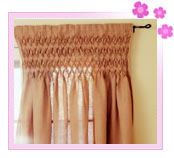 In India the production of jute is not new. It was the English traders who first of all found out the importance of jute and regarded it as a good substitute to hemp and flax that are quiet expensive fabrics. Kolkata in West Bengal is and was the hub for the jute fabric production as raw material here is easily available. So in 1855, Kolkata saw the first jute mill in the year 1855. By 1869 there were five mills and by 1910 the number rose to 38 such mills. After partition most of the jute fiber growing part turned to Pakistan but India soon had made a remarkable growth in the production of raw material. Now this industry has fully grown and all the jute fabric suppliers, manufacturers and jute fabric exporter's need are taken care by the various associations.
To further promote the jute industry in India, the Jute Manufactures Development Council was established in 1983 by the Act of Indian Parliament under the Government of India. Jute Manufacturers, Jute Suppliers, Jute Exporters from India with the overall jute industry were benefited a lot by the Jute Manufacturers Development Council. JMDC is doing all sorts of efforts in uplifting the better marketing of the jute products. With this manufacturing of jute fabric in Delhi, Jaipur, Gujrat and other states is also getting popular along with Kolkata who are now entering into big market of natural fabric.
Improvement in the Jute Fabric
In the beginning jute fabric was only used for making bags and sacks but later on its usage in garments and in
textile furnishings
had also been explored. So from the coarse jute fabric, finer fabric called burlap or hessian were produced. This has give a real growth to Indian jute mills. Hessian is also popular as jute fabric UK.
Processing of Jute
As the raw material for jute fabric is grown in different parts of the state and country so the difference in the color, strength and size is natural. The first jute process is batching where all the raw fibers are blended to give uniform strength and color. Then to remove any barky portion from the fabric jute and to make it completely plaint, jute is treated with oil and water emulsion in the spiral fluted rollers. After this in breaker or finisher cards, the jute fiber length is reduced and these are then transformed to 5" to 6" wide ribbons called sliver. Silvers are then twisted to form rove on to bobbins. This is then used to spin the jute fabric.
Characteristics of Jute Fabric
Jute fabric is made from the long, soft and shiny fiber that are spun into grainy but strong threads. Jute is one of the cheapest natural fibers, and is second only to cotton in the amount produced and variety of uses. Jute fibers are composed primarily of the plant materials cellulose, lignin, and pectin that makes it half textile fiber and half wood. Both the fiber and the plant from which it comes are commonly called jute. Also known by the name of hessian, jute fibers can have off white to brown color.
Jute textile is also known for its resistant towards weathering where it can with stand harsh weather and wetting without loosing its strength. It is easy to print, dye, the jute fabric that make it a versatile fabric.
Uses of Jute Fabric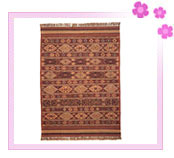 The uses of jute are manifold although the traditional use remains in packing as sacking, hessian and carpet backing. These light weight yarns are to be used in value added textile applications like upholstery, furnishing, garments and bags etc, are just a few examples.
Jute is used chiefly to make cloth for wrapping bales of raw cotton
Jute textile is used to make gunny sacks and gunny cloth. In European countries the jute bags are also called gunny bags.
The fibers are also woven into curtains, chair coverings, carpets, and burlap.
Very fine threads of jute are made into imitation silk as thus can be found in high quality cloth.
The fibers are used alone or blended with other types of fibers to make twine and rope.
Fine fabric made from jute across the world and more popularly in America is known as burlap that is used to make cloth, garments and bags.
Fabric jute is also used to make canvas that are used for protection from rough weather.
Wool jute that is the quality of wool as well as jute is chiefly used to make carpets, bath rugs, and durries. Wool jute rugs are getting very popular. These wool jute rugs , carpets and mats are available in various designs and dyed in almost every color to make them more presentable. But the natural look of wool jute is preferred by the consumers who have the taste for natural home and textile furnishings. Pottery Barn is the most popular brand selling wool jute durries and rugs.
Jute cotton is mainly used to make bags, rugs and sarees. Jute cotton fabric is finer because of cotton blends in jute. Garments made from jute cotton are getting popular and one can see these in ramp these days. Jute cotton breathes air as it allows sir to pass through it. It is also known for its jute properties like resistance towards bacteria and high on flexibility and durability. Shower curtains, living room jute curtains, are also made from jute cotton fabric. Jute cotton and wool jute are also used to make bed spreads , bed covers, pillow covers, jute blinds and other such accessories to decorate your home.
Jute Fabric Suppliers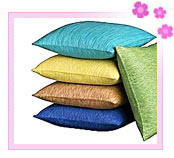 In India there are numerous jute fabric suppliers who are chiefly located in Kolkata, West Bengal. But jute fabric suppliers can also be found in the other states of India. Few main Jute fabric suppliers are Indarsen Shamlal (P) Ltd, Debonair Fashions Pvt Ltd, Kashmir Craft Creations, Vijay Corporation, Sanjarr International, V-tech Marketing, Polytex Linen Cotton Limited and Ganapati Udyog.
Jute fabric wholesale suppliers keep the quality of jute fabric in mind before manufacturing the fabric and making different products out of it. Jute manufacturers and jute fabric suppliers complete range of jute yarn, jute handspun yarns, various designs and colors of jute fabric along with other fabrics.
Exporters of jute fabric also make jute cloth, jute yarns and other jute material.
Jute Manufacturers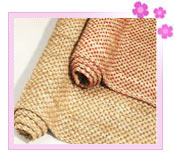 Jute manufacturers not only make the jute fabric and jute textile but also make wonderful jute products that are bought by the consumers all across the world. These products by the jute manufacturers include jute twine, jute yarn, jute ropes, jute coil, jute slippers, bags, kurtas, garments et al
The few jute manufacturers are listed here:
Boss Communication Pvt. Ltd. [Maharashtra,India]
Eco Jute Pvt Ltd [West Bengal,India]
M P International [West Bengal,India]
Maaz International [Delhi,India]
Nature Design Concepts [Delhi,India]
Shabanam Exports [West Bengal,India]
Varsha Fibre-Fab Industries [Maharashtra,India]
Informative Resource on Jute Industry
The Jute Corporation of India Ltd