The term plastic covers a range of synthetic or semi-synthetic organic condensation or polymerization products that can be molded or extruded into objects or films or fibers. The name is derived from the fact that in their semi-liquid state they are malleable, or have the property of plasticity. Plastics vary immensely in temperature tolerance, hardness, and resiliency. Combined with this adaptability, the general uniformity of composition and lightness of plastics ensures their use in almost all industrial applications today.
Characteristics of Plastic
These are organic material with the ability to flow into a desired shape when heat and pressure are applied to them and to retain the shape when they are withdrawn. People have been using artificial organic polymers for centuries in the form of waxes and shellacs. A plant polymer named "cellulose" provides the structural strength for natural fibers and ropes, and by the early 19th century natural rubber, tapped from rubber trees, was in widespread use.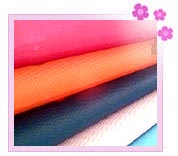 Types Of Plastic
There are two basic types of plastic: thermosetting, which cannot be re-softened after being subjected to heat and pressure; and thermoplastic, which can be repeatedly softened and re-molded by heat and pressure. When heat and pressure are applied to a thermoplastic binder, the chainlike polymers slide past each other, giving the material "plasticity." However, when heat and pressure are initially applied to a thermosetting binder, the molecular chains become cross-linked, thus preventing any slippage if heat and pressure are reapplied.