29 June 2010- Kitchen can be a boring place for many of us - especially for those who don't like to cook at all. However, kitchen is one of those places in a house that is inevitable. You can't escape it! So, the only way left is to make your kitchen interesting enough to work in (read cook). What is the more easier, cost effective and stylish way to decorate kitchen than to select kitchen curtains!
Curtains
for your kitchen window selected thoughtfully can make the place lively and attractive. For this, however, you have to spend some time for looking observantly at your kitchen interiors, analyzing the appropriate type of fabric and style for kitchen curtains, searching and shopping for the same and executing your perfect kitchen curtain ideas by installing them! Here we give some tips on how to select kitchen curtains and some other really nice kitchen curtain ideas to assist you in your tricky task of choosing kitchen window treatment!
Tips to Select Kitchen Curtains
The three basic parameters to select a kitchen curtain are- right fabric, color and style.
How to select the right fabric for kitchen curtains?
For selecting the kitchen curtain fabric, you must first ascertain the extent and location of the kitchen window. Don't buy kitchen curtains made with very light and swishy fabrics if the window is near stove or any other heat source. Thick and heavy curtains are also not a very good option for kitchen curtain as they absorb a lot of moisture and may trap a pungent smell. They are also tough to wash and clean. You must go for some fabric that is has been given fire resistant finish. Cotton kitchen curtains are, in fact, a good option as they are regarded naturally safe as far as catching fire is concerned. If they are very thin fabric, you must provide for lining. Providing lining to kitchen curtains act as an extra layer of protection against light, heat and cold.
How to select the right color for kitchen curtains?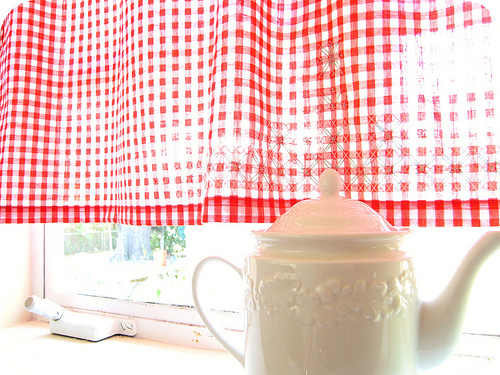 Kitchen Curtain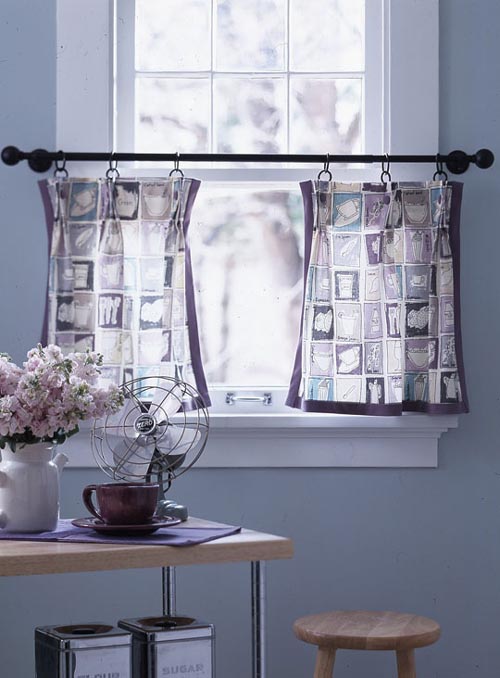 Cafe Kitchen Curtain
Match your curtains with colors in your kitchen- with the color of kitchen flooring, paint or wallpaper. If yours is a dark or woody kitchen, select a bright and cheerful looking curtain that will make the whole atmosphere lively. If the color of kitchen walls and cupboards etc. are light then buy dark kitchen curtains. If you wish to allow sunlight enter your kitchen but at the same time do not want its glare, then go for a white color or very light shaded curtain.
Apart from colors, you must also pay attention towards curtain designs and patterns to bring style to your kitchen. Kitchen curtains come in a variety of patterns having images of fruit, vegetables, novelty items such as barns or sunflowers or patterns like gingham or stripes. Get printed kitchen curtains only if the rest of room is neutral and the patterns don't clash. having curtains with a loud print on a wallpaper backdrop can bring in a messy look. As a general rule, select kitchen curtains with solid colors for patterned walls and patterned curtains for solid walls. Also ensure to keep in mind the colors of the kitchen countertops and tiles while buying kitchen curtains.
How to select the right style for kitchen curtains?
There are basically three popular styles for kitchen curtains- country style curtains, contemporary curtains and classic curtains. Country style kitchen curtains are preferred for being most practical. They are also available in a wide variety of fabrics, designs and texture. These curtains are rarely too loud, nor will they overshadow the rest of your decor. However,a contemporary kitchen design will not match with country style kitchen curtains. For them, sleek and soft curtains in warm and inviting colors is what is required.
Kitchen Curtain Ideas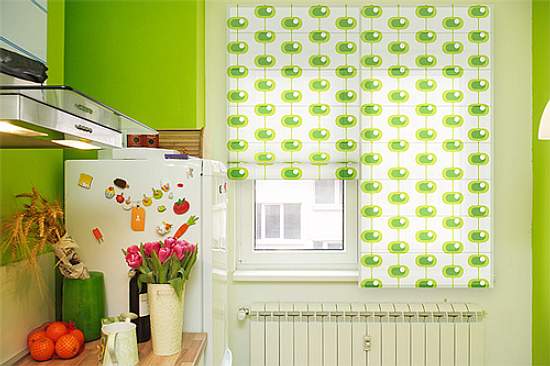 Contemporary Kitchen Curtain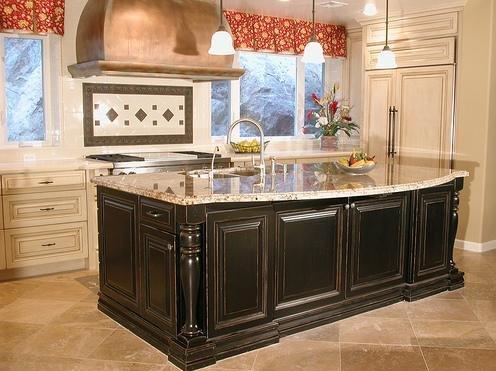 Country Kitchen Curtain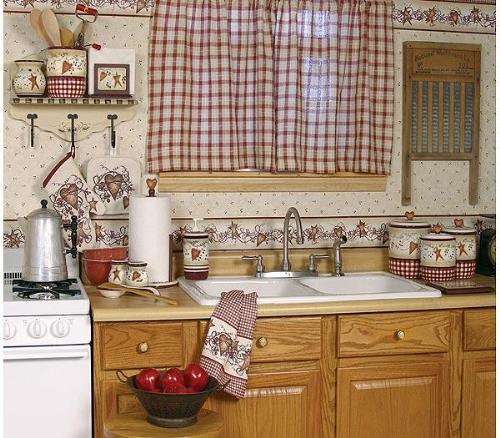 Matching Kitchen Curtain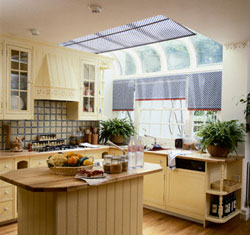 Classic Kitchen Curtain Style
Read about
Kitchen Furnishings