July 27 2010- Recycled cushion covers made from the old fabric is one of the innovative ideas for making home furnishing products. Cushion covers are the easiest way to decorate the place and your home. Although these are the least expensive home furnishing items yet these have huge impact on the decor. You must have seen the bright colored, embroidered cushion covers at home furnishing stores. But have you ever wonder that these are so easy to make from your old worn out dresses, sarees, clothes and other such fabrics.
Different Recycled Cushion Covers
Recycled Cushion Covers from Saree
Saree is an Indian dress that is worn by female. It is an excellent fabric for making recycled
sofa cushion covers
as it is very exotic, elegant and presentable.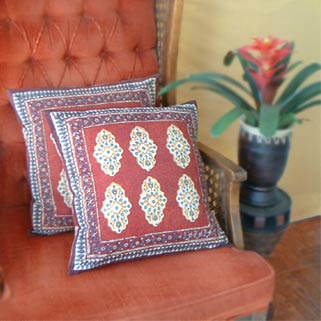 Recycled Cushion Covers from Saree
Quilted Recycled Cushion Covers
Quilted Recycled Cushion Covers
This recycled cushion cover has been made from Dad's shirts and pants. Isn't it the fantastic idea of making the recycled cushion covers.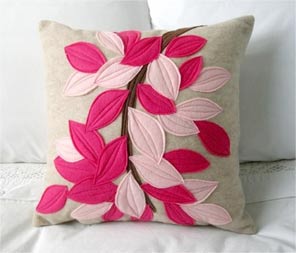 Patchwork Recycled Cushion Cover
Beautiful recycled cushion cover with patch work of used cloth.
Step-By-Step Procedure on How to Make Recycled Cushion Covers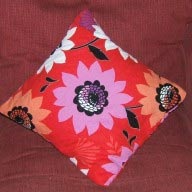 Recycled cushion cover
Take the measurement of cushion pad.
Get the fabric that can be any of your used fabric or cloth that you no longer use. Make sure that you can have two pieces of similar size from that piece of fabric or cloth.
Cut the fabric according to the measurement of the cushion pads. Add two inches in the length and two inches in the breadth for the exact fit as some fabric will come in the sewing as well.
Keep the wrong sides facing towards each other.
Now sew the recycled cushion cover from the three side leaving the fourth one open.
Flip it to get the right sides out.
You can put anything on the open end, like zip, Velcro tape, buttons, tie strings. But before this you will have to sew it properly for the finished look.
Fold both the open ends inward separately and stitch these. Now depending upon your requirement you can add the accessories to close it when ever required.