Bed throws can easily warm up and add an enhanced touch to your bed and room, besides adding an additional warmer when sleeping. They are available in a variety of styles and today occupy an important place as a luxury and modern bedding ensemble. They are perfect decorative accents. They are usually shorter in length but wider than regular bed sheet sizes. They are used not only on beds but also on couches and chairs. They are also used for outdoor picnics, sporting events or in vacations.
Fabrics Used
Ultra-soft to the touch, bed throws are usually made of
Cotton
Silk
Wool
Fleece
Faux fur
Polyester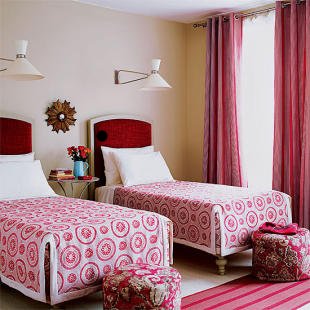 Designs & Styles of Bed Throws
These bed throws are sewn, woven or quilted. They come in various colors, shapes and sizes with decorative ornate designs and patterns. Intricate embroidery, patchwork and other ornamentation techniques are used to highlight the beauty of the products. Bed throws can be custom made in different styles to fit different beds.
The solid color bed throws look great over printed bed covers. Similarly printed bed throws complement well with sold color bed sheets or covers. In modern homes, the mix and match combinations of bed throws with other bedding can easily highlight the look of the room provided the right combination is chosen. The many different prints and patterns give us an extensive array of choices for the bedroom. Specific designs for kids rooms are also available.
Modern bed throws are also reversible. This gives us a variety. The same bed throw can be used to give different looks. They are slightly expensive than regular beddings.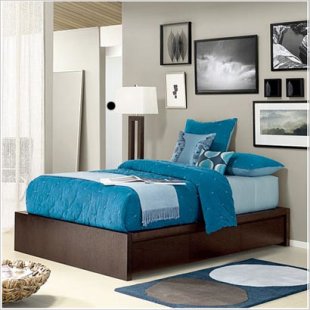 Decorating Rooms with Bed Throws
Decorating bed throws add to the appeal of the interior decor of a room. The satin or silk throws with their extra sheen give a very luxurious look to your bed room. The throws spread on the chairs or couches in the living room not only impart a warmth look but also add an enhanced touch to the room's decor. Choose a throw that will blend perfectly well with the theme of your bedroom or living room. There are some who also use bed throws as wall hangings. An embroidered of a colorful printed throw can be used to highlight the vacant wall of a room.