To make a bed enticing and comfortable enough to sit and sleep on it has to be covered with a beautiful bedsheet. Bed sheets make your bed and bedroom highly striking and decorative. Today, decorating the bedroom means designing a space that is unique and tailored to the individual needs. Bed sheets are more than a utilitarian item for the home. Today they bring style and color to the bedroom, reflecting the personality and moods and can offer a touch of luxury. The bed sheet is selected as per the desire to give the bedroom a traditional, modern, whimsical or casual touch.
Bed Sheets Materials
Cotton
Satin
Silk
Flannel
Polyester
Jersey
Linen etc.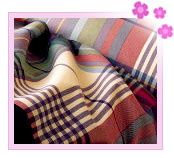 Cotton blends, generally a poly-cotton mixture, offer non-wrinkling properties but often lack the pleasing "feel" of 100% cotton. Flannels, satins, silks, and microfibers are some other possibilities, which give a luxurious feel and appearance. The most popular fabric used for bed sheets is cotton. The crisp, cotton bedding sets are easy to maintain and keep your body cool in hot temperature. They are considered at the best bed sheets in the bed linen market, provided bed sheets with high thread counts are chosen.
Bed Sheets Design
Bedding Sheets or bed sheets are available in a wide variety of lovely prints like stripes, checks, floral, abstract prints, geometrial patterns, traditional, and contemporary patterns. There are solid bed sheets of various colors but the white is the most popular color. Cotton bed sheets, specially the white ones are used widely in the hospitality industry. Sheets may be decorated with intricate embroidery, colorful batik & tie n'dye prints, block printing and applique work etc. There are baby themes, cartoons for kids bed sheets. The prints come in several colors, ranging from bold and vibrant shades to light pastel sprays and delicate hues.
Bed Sheets Choices
You can choose bed sheets of your style according to two options:
Fitted Bed Sheets: As the name suggests, this type of bed sheet is of the same size and shape as the mattress with elastic corners that can be stretched and fitted over the mattress.
Adjustable Bed Sheets: Adjustable bed sheets are larger than the mattress and tucked beneath the mattress.
There are also bed sheets set, which includes a top sheet, a bottom sheet and pillow cases.
Selection Tips
Bed sheets are selected as per the bed measurements, thus the knowledge of the length and width measurements of the mattress as well as its depth is a must to ensure the proper fit. When choosing bed sheets, the most important factor to consider is the thread count. The thread count refers to the number of threads that are in one square inch of fabric. To get the most durable , soft and the best bed sheet, aim for the higher end of the thread count spectrum (200+).
Related Articles
Bed Sheets Buying Tips
Block Printed Bed Sheets
Silk Bed Sheets
Printed Bed Sheets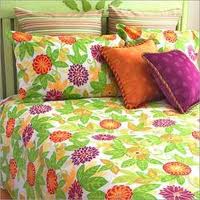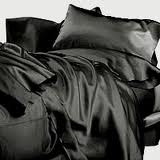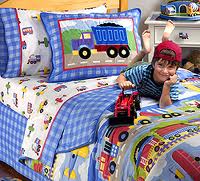 Send ONLINE ENQUIRY for Bed Sheets Wholesale