Printed bed sheets bring various prints of flowers, animals, geometrical shapes, cartoon figures directly to your bedroom. The floral bedding in the printed forms looks good in every season but especially in summers and spring when outside the nature also blooms. Beautiful flowers and other prints completes the bedroom decor.
All types of fabrics such as
cotton
, Egyptian cotton, percale,
polyester
, rayon, sateen, silk, velvet, flannel are used to make the printed bed sheets. These are mostly bought by the buyers for daily use. There are many brands that offer the printed bed sheets. The most popular ones are:
Horchow
Kimlor
Garnet Hill
Ralph Lauren
Kinglinen
You can buy the printed bed sheet sets that include a bed sheet and two
pillow covers
. If you are buying the single printed bed sheet set then along with bed sheet you will get one pillow cover. In both single and double set you will find huge variety and diversity in color and pattern. Also you will get all sizes from king, queen to California and twin print bed sheets.
In India printed bed sheets from Jaipur are particularly famous and the prints are popularly called Jaipuri Prints. These are of bright color with mirror work and applique. Then the baltik print bed sheets are also part of Indian bedding industry and made by the printed bed sheets manufacturers here. You can enhance the beauty and entire bedroom decor by picking up the bed sheet that is according to the rest of your room decor. Moreover the printed bed sheets has the property to match with any type of interior decoration. These are also available in all sorts of mesmerizing colors.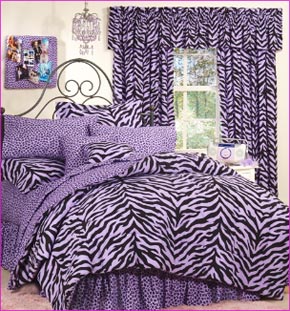 Leopard printed bed sheets are also the choice of many buyers. Leopard print bed sheets looks good. Along with this zebra print is also renowned.
The cost of the printed bed sheet depends upon the type of
fabric
, print and brand. The cots of pure cotton bed sheet with machine printing by local printed bed sheet manufacturers will start from Rs250 and can go up to Rs 1500. Where as if you will buy a branded printed bed sheet set then you wont get anything less than Rs 1000 as their prints are unique and cotton used has more thread count.
Printed bed sheets from UK are also delight to buy. They make luxurious and soft bed sheet sets.