Woolen bed covers are the vital bedding products that cannot be missed. Pure wool bed covers are very warm and give the feeling of coziness. You really get a nice sleep in the warmth of woolen bed covers as wool is a natural insulator. Exquisite designs and patterns having attractive color combination and the shrink resistant property are the features of wool bed covers.
Wool jacquard bed covers, quilted woolen bed covers, printed and with embroidery are also the part of these beautiful bed covers that make wonderful
textile furnishing
product. Queen size, king size, single as well as double woolen bed covers are available in the market to adorn your bedroom style.
What is Wool?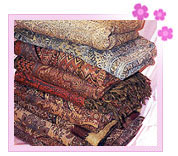 Wool
also known as fleece is made from the hair of sheep. Wool is most commonly used to make variety of garments that are worn in winters by weaving or knitting. Now it has also been used to make textile furnishing products and even for the narrow fabric manufacturing . It is also used to make rugs and carpets. Wool is easy to dye and very easy to work upon. To make wool first of all shearing of the sheep is done which is done once in every year. Then the wool is washed and made free from any impurity. Wool is then dyed and send for teethed rolling where it is spun to make long and strong fibers, which are then used to make different items.
Stylish Woolen Bed Covers
Ribboned wool bed covers
Crochet wool bed covers

Jacquard woolen bed covers
Paisley bed covers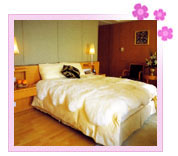 Style is the part of today's life. Simple looking plain woolen bed covers are not the choice of today's consumer. So wool bed cover manufactures and suppliers make use of all kinds accessories to make these bed covers look elegant and be a part of stylish bedding. Jacquard and paisley styles are very common to see. Paisley is a kind of print that that has been modified from the Kashmiri embroidery and has the Mughal touch. In Jacquard style the pattern is weaved in the woolen bed covers that also make it look appealing.
There are several ways to accessorize the woolen bed covers. Embroidery, ribbons, laces and crochet are the most common ways of doing so. Crochet and ribbons are used all over the edges for princely look. Wool bed cover manufacturers churn out variety of colors to form the warm
bedding furnishing
. Lacy crocheted woolen bed covers are very popular and look good when spread neatly on the bed with matching or contrasting
pillow covers
.
Properties & Types of Wool Bed Covers

Receive QUOTES from Suppliers for FREE
» Send your Sourcing / Purchase Requirements.
» Receive quotes only from pre-verified and genuine manufacturers & suppliers.
Click here to send your request now